NutraSeal is a customer-centric manufacturer of custom hard liquid capsule formulations. Our proprietary sealing process sets NutraSeal apart as the leader in quality hard liquid capsule manufacturing.
Quality comes first- we are
NSF, GMP, Organic, Kosher and MSC certified.
Best-in-class quality certifications from industry-leading organizations





Our Capsule Manufacturing Services
As a capsule manufacturing company, we specialize in the production and marketing of premium quality hard liquid capsules.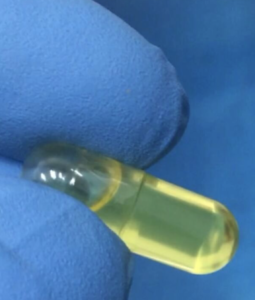 We can assist you with product development from start to finish, which includes an entire team devoted to delivering a problem-free experience & product.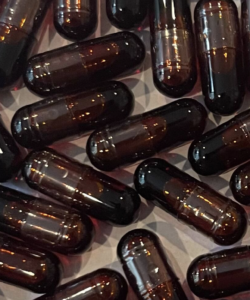 We have a diverse line of bulk stock products, which are available as smaller minimum order quantities and made in a US-based manufacturing facility.
Why Hard Liquid Capsules vs.
Softgels and Tablet?
Hard Liquid Capsules are a superior choice when it comes to encapsulating different types of ingredients for various reasons. They offer a differentiated and highly perceived value by consumers, thanks to their proprietary body and cap banding sealing process that forms a leak-proof capsule. Available in Vegan, Fish and Bovine gelatin capsules, the band also provides "tamper evidence" which cannot be opened without visible damage. Hard Liquid Capsules offer high protection of moisture or oxygen-sensitive actives, making them a more practical and affordable solution than soft-gels. Their formulas are designed for rapid release, and they have a shorter manufacturing time. Moreover, they offer better branding options, with a number of customizations including logo, size, and color. They are also ideal for fills that have high hygroscopicity, which makes them perfect for moisture-sensitive materials. Additionally, they can be filled with ingredients with high melting points, unlike softgels, which have a limit of 35°C. Hard Liquid Capsules also pose no problems when it comes to fiberous and large particle ingredients, unlike softgels that can leak in such cases.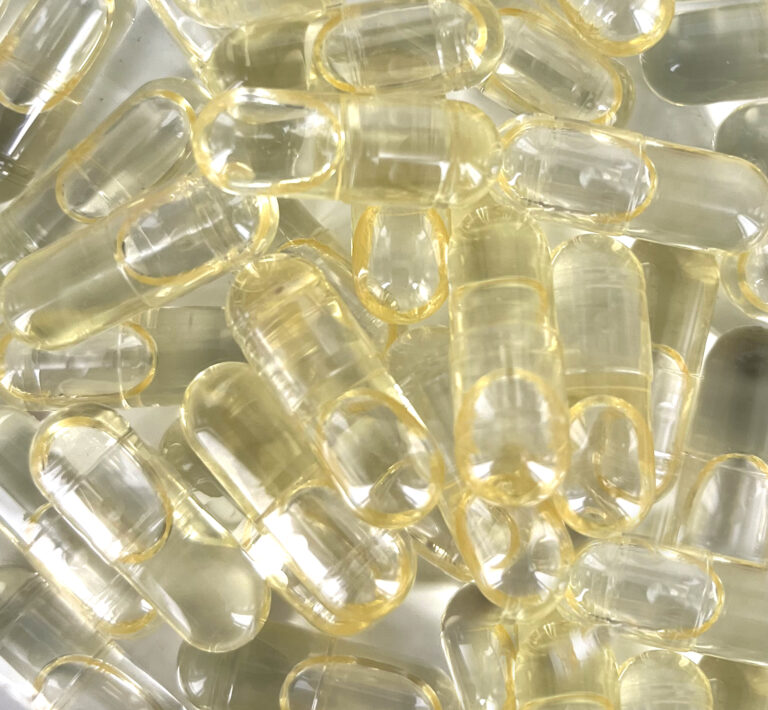 Innovate with our NutraSperse™ technology:
Improved nutrient dispersion and formula uniformity.
Can formulate with micel, emulsion or liposomal activity.
Can be formulated to mask for odors superior to tablets, capsules or soft-gels.
Can provide a superior oxygen barrier to protect the potency of ingredients.
Insoluble hydrophobic materials – As compared to softgels, Hard Liquid Capsules can withstand a greater range of water content without compromising physical integrity.
Moisture-sensitive materials – HPMC Hard Liquid Capsules have much lower water content than gelatin, are ideal for fills that have a high hygroscopicity.
Oxidation-sensitive materials – Softgels are made with plasticizers, which create channels that make them more susceptible to moisture transmission that can oxidize active ingredients compared to Hard Liquid Capsules.
High melting point ingredients – While fills that melt at above 35° C are not candidates for softgels, our Hard Liquid Liquid capsules can be filled at up to 80° C.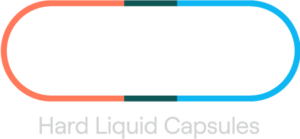 As a capsule manufacturing company, we specialize in the production and marketing
of premium quality dietary supplements in a hard liquid capsule delivery system.
All Rights Reserved © 2023 • NutraSeal