Who We Are
As a USA-based Hard Liquid contract manufacturing company, we understand that we provide a service in helping you build long-term success.
Our Hard Liquid Capsule Manufacturing Plant
We offer customers the full-spectrum package of softgel manufacturing—from formulation to bottling—in a GMP-certified facility.
We provide contract manufacturing of Hard Liquid capsules exclusively for the dietary supplement industry. For more than two decades, we have specialized in providing premium quality products in a Hard Liquid capsule delivery system. Our corporate headquarters are located in Mount Bethel PA, where our state-of-the-art equipment, professional and well-trained personnel, and exceptional customer service are at your disposal. We have the capacity to meet high volume demands as well as accommodate smaller jobs for liquid capsule manufacturing
You can count on us to effectively meet your encapsulation needs in a reliable manner.
We produce and market branded products and turnkey custom formulations.
We specialize in creating unique, high value supplements.
We focus on ingredients that are difficult to encapsulate, fragile to work with, or difficult to absorb.
We offer numerous exclusive ingredients for softgel applications, many of which are patent-protected.
We develop new technologies that enhance nutrient bioavailability and functionality over traditional delivery systems.
Our unwavering commitment to innovation, reliability, and adaptability has enabled us to provide our customers with an exceptional experience and enhanced value. With our finger on the pulse of global trends, we swiftly develop and implement widely accepted and effective solutions. We recognize the challenges of serving customers worldwide, and that's why we offer regulatory expertise, dedicated customer service, and a localized supply chain to ensure timely delivery and responsiveness, even for complex product mixes.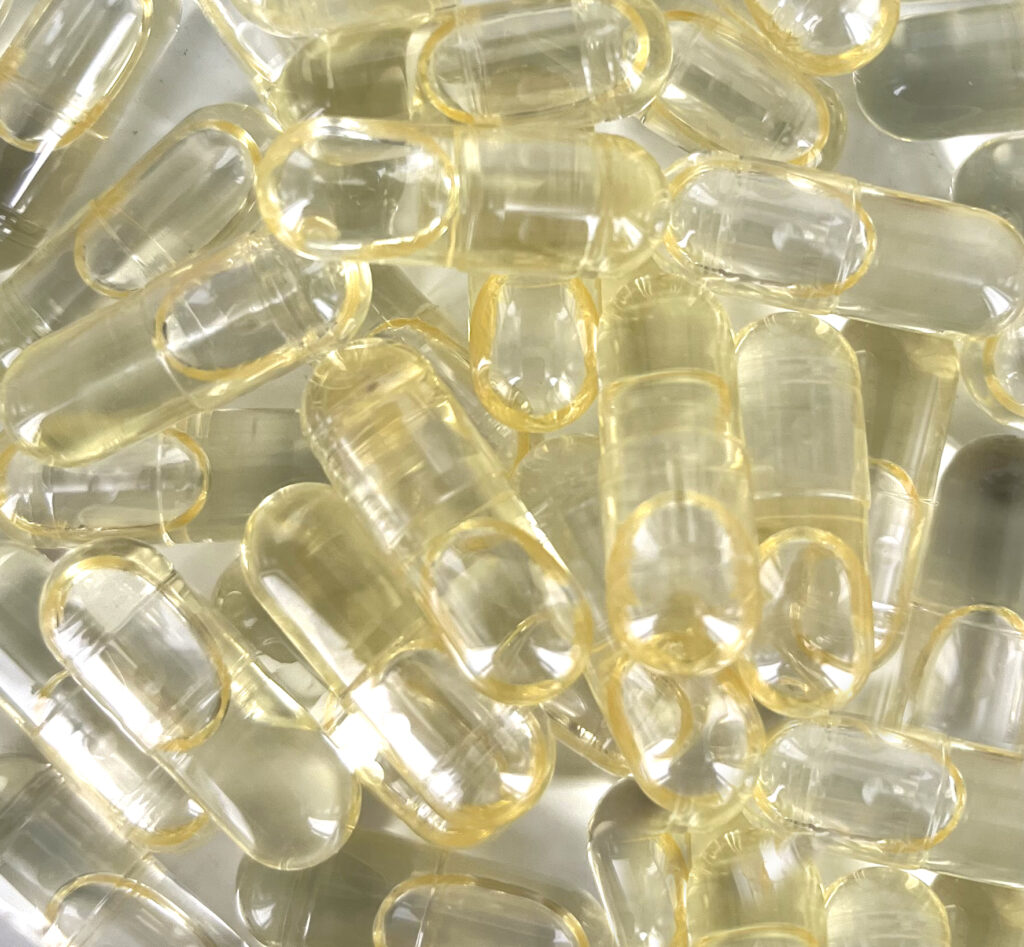 NutraSeal production is a very unique and complicated process; not every manufacturer can do it. While NutraSeal can be difficult to manufacture because water-soluble/hydrophilic materials are not easily encapsulated and the operators who run the encapsulation machine have to be well-trained and competent to learn the techniques for smooth and efficient operation, we have innovated ways to overcome these challenges. We specialize and thrive in encapsulating formulas that others thought weren't possible in Hard Liquid Capsule. We have a production team who, with high precision and constant oversight, monitors and controls the gelatin temperature, ribbon thickness, seam width, and fill quantity during manufacturing.
Our focus is on the success of our customers, which is why we not only provide a portfolio of top-quality products but also a range of services to aid in launching new products and supporting existing lines.